Heat wave has been increasing gradually every year with frequent power cutoffs just adds up the trouble during the hot season. Professional Sealers provides a complete roof heat insulation solution for Pakistan which is the best option you can get during hot weathers. With our industry-tested thermal insulation component, we aim to provide out of the box services for our customers who wish to enjoy a pleasant room temperature even if there is no power. Our heat insulation is one step ahead of roof heat proofing, which guarantees the instant result for having a cool roof for your homes, offices, and industries.
When the temperature is rising over 40 C, we understand the Air conditioning bills will rose up to the sky which not only increases worry of expenses to your monthly electric bills but also a high amount of Air conditioning will make your body stiff from compressed air, which not entirely beneficial for a longer period of time. The best air is the natural air coming directly from windows, but with hot season and moisture in the air, it gets only hotter when roofs and walls tend to radiate heat across your home. Our complete home insulation solution will make sure that no heat ever enters your house unwelcomed.
Professional Sealers provides nothing short of perfection when it comes to heat insulation services in Pakistan. We aim for the best solution if our customers are looking for roof heat insulation or wall heat insulation services. Not only that, but we have several industry standard heat insulation solutions that are essential in order to gain better productivity, security, and ROI for every stakeholder involved. We provide the most sophisticated heat insulation setup for our clients which involve a compound that vanishes all the extra temperature exerts from the surrounding which includes sun-reflective paint, insulation foam and other hard to reach elements that are essential for protecting your roof from the aggregated force of heat.
Either you have a flat roof or a slanted roof, a GI sheet roof or a concrete roof, our roof heat insulation solution will make sure that no heat ever gets into your homes, factories, industries, and companies ever again.
With the help of some high-grade chemicals that withstand extra heat and radiation from its surrounding, our roof heat insulation in Karachi presents the most productive results which are not only competitive across the board but also has international standard inspection during our working session.
Our experts and trained professional delivers two types of roof heat chemical treatments for our clients that includes polyurethane spray insulation process.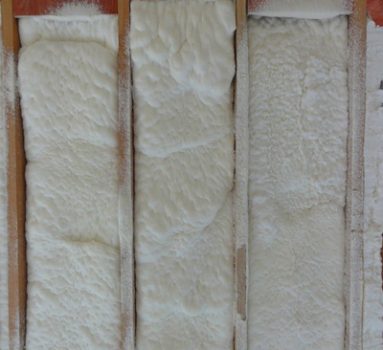 With our out of the box wall heat insulation services in Pakistan, produce the ultimate solution for heat dissipation during night hours when wall radiates hot air which was stored during the day time.
Using our wall heat insulation service, our customers can rest assured that no heat can ever cross into their internal walls as our professional team make sure that proper roof thermal insulation is taken place into every corner of the house, as well as the house heat insulation process is closely monitored by our professionals that whether it's providing an instant improvement by the reduction of temperature inside the room or not.
All and everything is provided to our customer by your very own Professional Sealers.
Decrease the room temperature from our thermal insulation services
Home insulation outside wall has been tracked as the next generation technology used in thermal insulation service. Our industry tested chemicals and various other solution compounds will work cohesively to deliver the sound heat proofing service that will be observed within a few minutes of application. Our range of services in with outdoor wall insulation service will definitely help our customers to enjoy an exponential decrease in the room temperature using our thermal insulation service. The true magic lies in the experience, which helps our experts to provide the full-fledged solution towards our customers without any reservations.
We at Professional Sealers make sure that no heat enters from your roof, and neither from the walls of your homes as our detail-oriented approach during the free estimation for heat insulation service in Pakistan calculates each and every variable for both inside and outside of your roof and walls. Through our roof heat insulation solution and outdoor wall insulation, the extra heat that used to enter your home unwelcomed will be lost into your deep imagination through using a dual layer of Poly-Urethane spray coating system (Spray Foam Insulation) along with Thermopore sheets that happens to be one of the best Roof heat insulation solution in Pakistan.